Narrator Christina Cross tells this tale from Robert D. San Souci's fantastic collection adapted folklore, Even More Short & Shivery, about a dying man and his friend, who wishes his companion would stop complaining and just die already.  Rather than wait for nature to take its inevitable course, they decide to tempt death in the most recent way possible: asking him to come and take the dying man that very second.
Robert D. San Souci bases this tale on one told earlier by John Bennett in his amazing collection of ghastly folktales, Doctor to the Dead: Grotesque Legends and Folk Tales of Old Charleston
. Check it out!
To see/hear more of Christina Cross, check out her YouTube channel here.
Death and the Two Friends
Source: Even More Short & Shivery: Thirty Spine-Tingling Tales
Author: Robert D. San Souci
Narrator: Christina Cross (with "Death" played by Craig Groshek) (see Christina's official YouTube channel here)
[sc:book-even-more-short-and-shivery]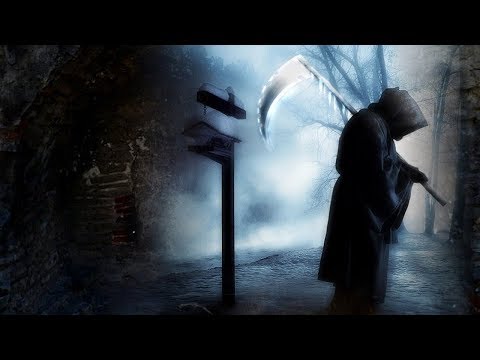 If you enjoyed this tale, perhaps you would be interested in the following items:
[sc:folktale-faves]