Narrator Keenon Brevik narrates this story, as written by his girlfriend, about a terrifying episode of sleep paralysis that leaves our protagonist wondering – is there really something in my room with me, or is it just my imagination?
To see/hear more of Keenon Brevik, visit his YouTube channel here:
http://www.youtube.com/user/CreeperOfPasta/
See more of Keenon Brevik's narrations on Chilling Tales for Dark Nights:
http://www.chillingtalesfordarknights.com/tag/Keenon-Brevik/
"Just Scream"
Author: Anonymous
Narrator: Keenon Brevik
Sound Design: Craig Groshek and Keenon Brevik
Post-Production: Craig Groshek
Artwork: Craig Groshek
Music Credits:
Atrium Carceri
http://cryochamber.bandcamp.com
http://www.facebook.com/CryoChamber
http://soundcloud.com/cryo-chamber
https://twitter.com/CryoChamber
http://cryochamber.tumblr.com/
Sound effects:
http://www.freesound.org
DOWNLOAD A HIGH-DEFINITION COPY OF THIS STORY HERE:
http://www.chillingtalesfordarknights.com/storefront/
| Story Title | Narrator | Author | Release Date | Length | Preview | Purchase |
| --- | --- | --- | --- | --- | --- | --- |
| Just Scream | Keenon Brevik | Anonymous | 2013-12-17 | 00:03:38 | | |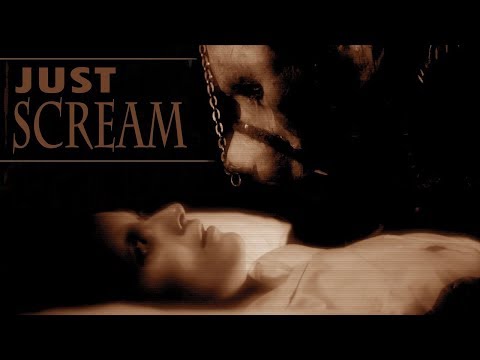 Well, here I am, lying in bed, just like any other night. The bathroom light from across the hall is on because my brother is afraid of the dark. The light seeps through the crack under the closed door in my, what I wish was, pitch black room. As I begin to doze off, I feel something brush my shoulder. Assuming it's just the blanket shifting over my figure as I move, I think nothing of it.
I turn to my side and stare into my closet. I begin to think of everything that had happened as the day had gone by. That of which includes, of course, arguments that could have been changed if I had said some things differently.
While dozing off, I feel another brush, only this time I hadn't moved. It couldn't have been my blanket. In fact, it was on my lower back. Startled by the thought that it may be a spider or some sort of other crawling creature, I turn around and jump out of bed while brushing my back and my bed sheets.
I stand up straight and look at my bed to see – a shadow of a man – lying just where I had been lying. I slowly back away from it in disbelief of what I'm seeing, thinking that my eyes are playing a trick on me,  as they usually do in the shadows of the night.
I stand there for a moment, trying to refocus my vision. While trying to do so, I see a shift. The shift could be from refocusing my vision, so I turn around and open my door. The light from my bathroom shines into my room, and I return to my bed to reassure myself that the shadow was just a trick of the eye.
Impossible.
It's still there.
I don't know what to do. This has never happened to me before.
I've often risen from a shadow spook only to open my door and have the truth revealed, that it was nothing more than a trick played by the darkness.
But this is different.
I'm almost frozen in fear as the smoky shadow approaches me, crawling. I turn around, ready to run, but my legs are frozen. In fact, my whole body is frozen, except for my head, which allows me to turn around just enough to see a figure only two feet away from where I stand now.
I turn my head back to face the bathroom and then look left down the hall to see that my mother's door is still cracked open. I try to let out a scream, but nothing comes out. It's like I've been muted on a television, only I reacted to it.
All of a sudden I'm viewing myself from above, as if I'm having an out-of-body experience of some sort. I watch myself look all around, attempting to scream with no bodily movement. I see the shadow approach my body and stand up right next to me. It stares down at me as I struggle, with a menacing grin on its face. It raises its fingers to my throat and prepares to squeeze, right before I hear a click sound and my eyes open.
The light from the bathroom is off, and I hear my mother's footsteps heading back to her room.
What's going on?
I've become fully awake, and sigh in relief that it's only just a dream.
I've become completely relaxed…
Until I feel a brush on my lower back.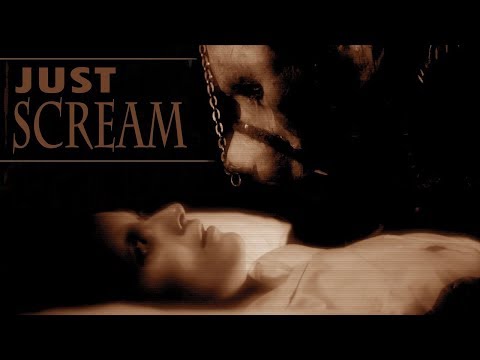 DOWNLOAD A HIGH-DEFINITION COPY OF THIS STORY HERE:
http://www.chillingtalesfordarknights.com/storefront/
| Story Title | Narrator | Author | Release Date | Length | Preview | Purchase |
| --- | --- | --- | --- | --- | --- | --- |
| Just Scream | Keenon Brevik | Anonymous | 2013-12-17 | 00:03:38 | | |