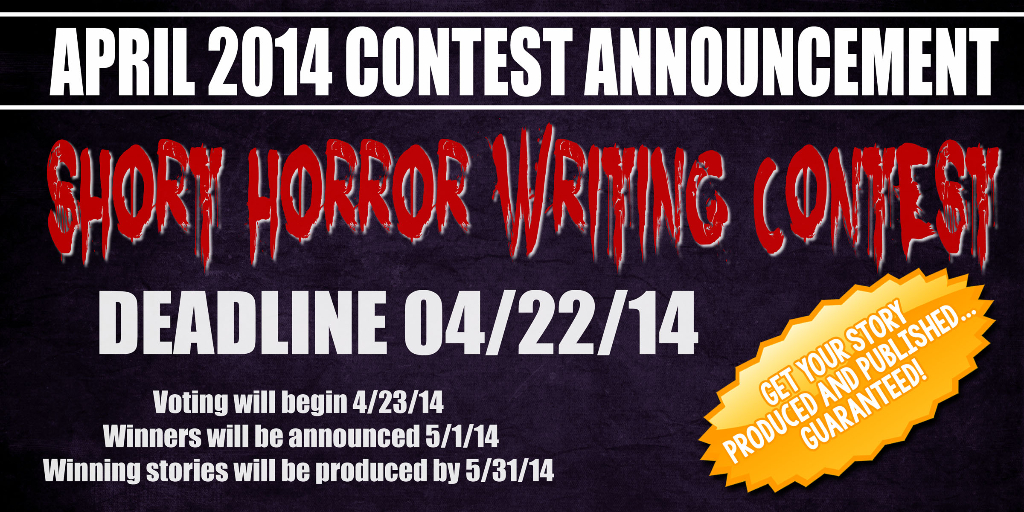 29 Mar

April 2014 Short Horror Writing Contest Announced!

The Challenge:

Write a short horror story inspired by the photo or piece of artwork below.

Then What Happens?
There will be open submissions thru 4/22/14. During that period, we will accept any and all stories written that were clearly inspired by the image or artwork below (assuming they did not violate our submission standards: click here to view those).
At the conclusion of the writing period, all entries will be posted to the website, where they will be read and voted on by the general public for a period of one week
At the end of the voting period, the top three stories, as determined by popular vote count, will be assigned to our narrators to be produced for publication on our YouTube channel and website, complete with sound effects and music, no later than 5/31/14
The top story will also be awarded a spot in one of our upcoming illustrated collection of horror stories
This Month's Image: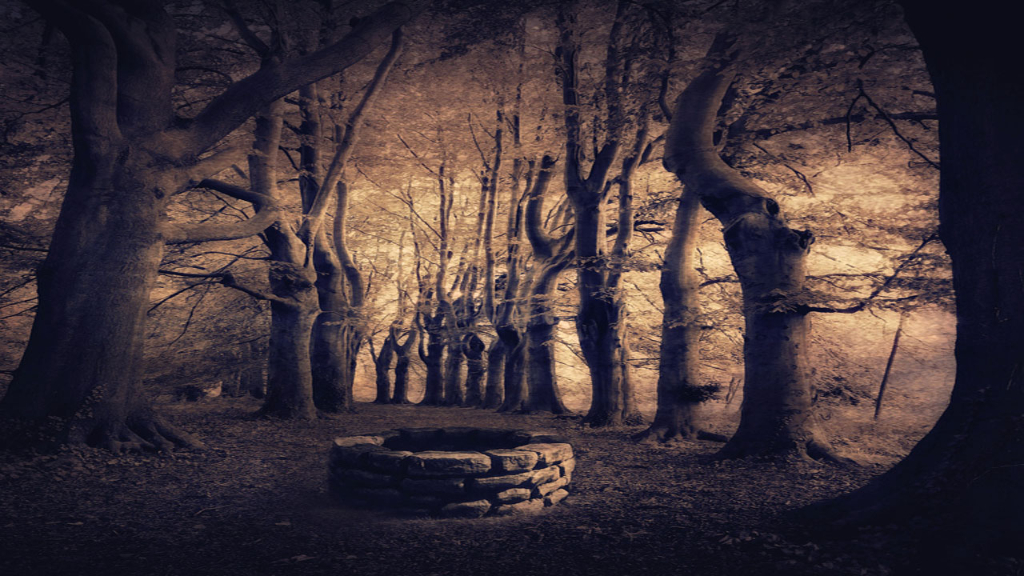 The Deadline:
All stories for this contest must be submitted to us no later than
April 22, 2014
Story Submission Period:  4/1/2014 – 4/22/2014
Voting Period: 4/23/2014 – 04/30/2014
Winners Announced: 05/01/14
Stories to Be Published By: 05/30/14
The Rules:
We only accept text entries, with the text pasted directly into the body of the e-mail. No other formats will be accepted. Any e-mail sent for the contest with an attachment will be rejected.
Stories must be no more than 5,000 words in length.
You may title the story whatever you like, and there are no restrictions on content beyond our general submission guidelines (click here to view those).
Send stories by e-mail to contest ( at ) chillingtalesfordarknights ( dot ) com within the timeframe cited above.
The subject line of your e-mail should be formatted as follows: "[Story Name Here] by [Author's Name] – April 2014 Short Horror Writing Contest Submission. Please follow this naming convention exactly or your submission could easily be missed.
Include a short bio if you would like to share details about yourself with the rest of the world in the event that you win.
Don't forget to include your full name and any social media or website links you'd like us to feature in the e-mail, so we can give you full credit for your story.  If you prefer to use a pen name, that is fine, but please also provide your real name for legal reasons.
We reserve the right to reject a submission without giving a reason.
We only accept original submissions by the authors themselves. By submitting you state that you are the author of the story and hold all the rights necessary for publishing on this website and our affiliated YouTube channel.
Helpful Hints and Other Information:
Edit and proofread your story several times prior to submission – we will not correct any mistakes prior to posting it for voting. Submissions as sent via email are final, and we will not update the text once it has been posted, so to be sure what you sent is your "best" copy.
Regarding formatting: Please don't indent your paragraphs. Make sure to put a hard return after each paragraph.
Read your story out loud and make sure it makes sense and sounds decent when spoken. After all, our narrators will need to read it later, and it should sound decent.
Use spell check! Always!
If your story is one of the winners, you will be asked to sign a Multimedia Release Form, authorizing us to reproduce the story in audio format.
All rights remain with the author.  By submitting a story, contributors agree that an audio version of the story may be produced and made available under a Creative Commons license, and that the full text of the story will appear on the website. You also agree that the story can also be released on our YouTube channel, or offered as an MP3 download individually or in bundles, and in any other capacity which we deem fit to to market our website and services.
You will receive no financial compensation for your story submission, with exceptions made for those that are featured in printed/eBook anthologies or story collections.  Separate financial arrangements will be made with authors whose stories are featured in those products.
We reserve the right to make minor edits on the story, such as to spelling, grammar, etc. as we deem necessary, on both the text copy and on the final stories as produced for audio.
All stories submitted as part of this contest must meet our standard story submission guidelines.  Click here to view those.