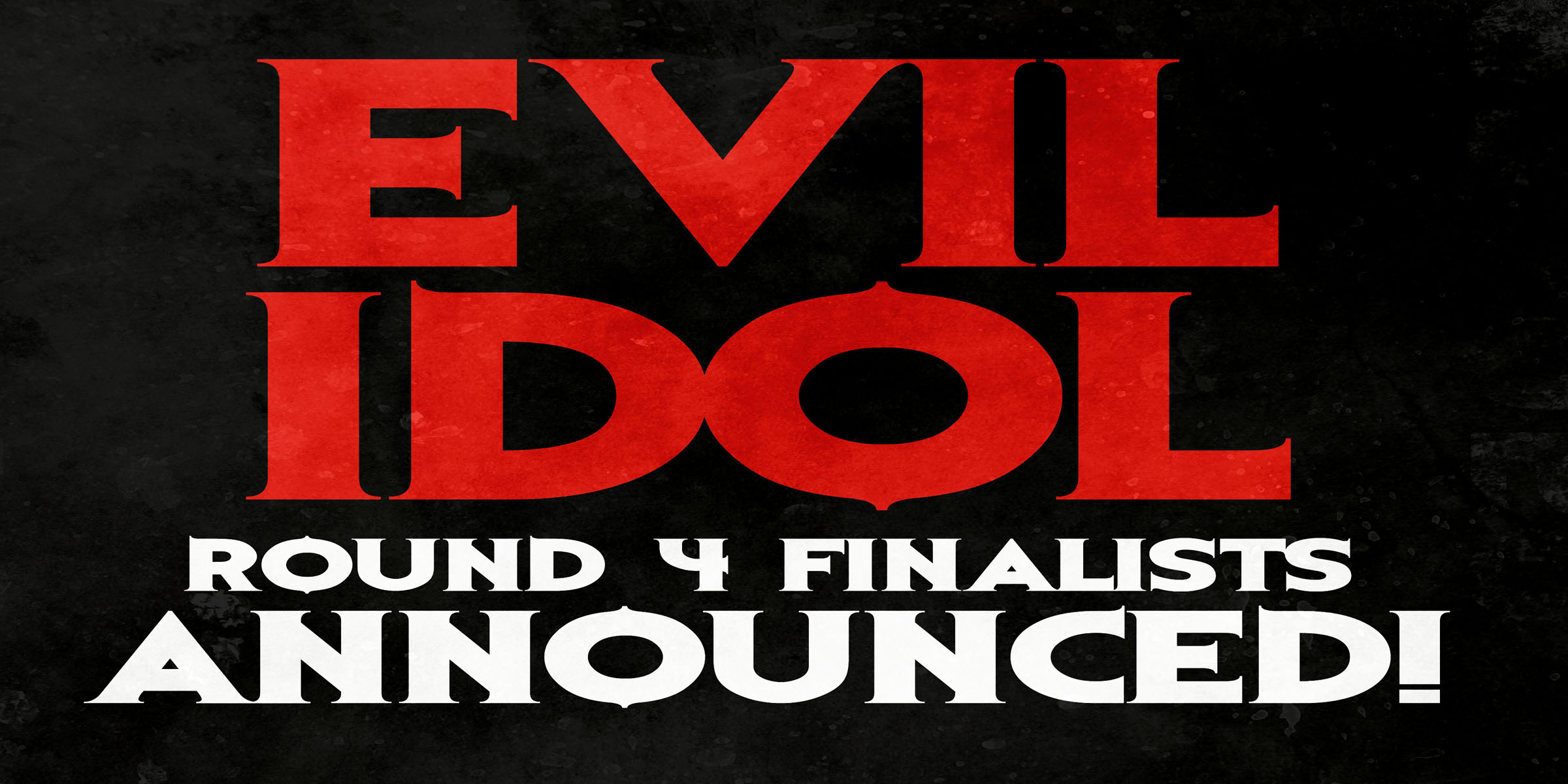 25 Sep

Evil Idol Round 4 Finalists Announced!

On June 13, 2016, the first round of our first ever Evil Idol voice acting competition officially began!

From that point, 118 contestants entered the first round fray, and of those, only 50 were eligible – based on listener voting – to move on to the 2nd round, which began August 1, 2016! Voting on Round 2 contestants ran from August 1 – August 27, 2016.  And of the 50 that had advanced to round 2, only the best 25 advanced to Round 3, which began September 1st, 2016!

For the first two weeks of September 2016, the top 25 contestants duked it out for supremacy, and on September 23, 2016, the final votes were cast, thus determining the final six contestants who will be advancing to the 4th and final round, to be held live on Halloween night this year, October 31st, 2016!

Based on our weighted ranking algorithm – which took into account the contestants's up/down vote ratios, their total popularity (up votes only), their audience engagement level (total votes received), and their adjusted popularity (up votes less down votes) – the final six moving on to the 4th and final round are as follows:

1. Ashley Arndt
2. Jordan Lester
3. Nick Goroff
4. Christopher Keegan
5. Kristin Holland
6. Brindolyn McNair

Want to hear all of the finalists' amazing performances in one playlist? You wish is our command!
Round 4 Finalists Playlist – click here!

Want to take a trip on the Evil Idol time machine? Check out playlists of previous entries below!

Finalists Playlists:
Round 4 finalists
Round 3 finalists
Round 2 finalists

Missed the prior rounds and want to give them a listen? Nothing to worry about!
All Evil Idol entries so far (all rounds included)

The following contestants were also ranked, but will not be joining us on Halloween night. We appreciate their contributions, however, and look forward to working with them in other capacities, though they will not, unfortunately, be crowed this year's first-ever Evil Idol:

7. Stuart Kurth
8. Jason Hill
9. Matthew Dalzell
10. Tyler Bowman
11. Marshall Ragsdale
12. John Evans
13. Josh Irish
14. C.C. Childers
15. Kyra Greif
16. Benjamin Lisman
17. Katie Starnes
18. Kailaan Scott Carter
19. Sahil Dalal
20. Pendleton Arkwright
21. Charlie Davenport
22. Olivia Steele
23.Maribel Linares
24. Korynn Warthen
25. Michael Wetch

Not familiar with Evil Idol?

Well, as a refresher, the prize if one wins the entire competition: a coveted permanent spot on the Chilling Tales for Dark Nights roster, as well as a studio recording package to help get them sounding like a studio veteran in no time (f they don't sound like one already, that is!).  The first-ever Evil Idol will also get special scheduling privileges, and will be fast-tracked to "veteran" status, and will be featured more regularly than other contestants.

Congratulations to our six finalists! We look forward to seeing each and every one of you on Monday, October 31st, 2016 – Halloween night – for our 4th and final round, beginning at 9 PM Central Standard Time / 10 PM Eastern Standard Time!

Voting will take place live after each scheduled set of performances via SMS text messaging! Be sure to mark your calendars and get ready to help make history!