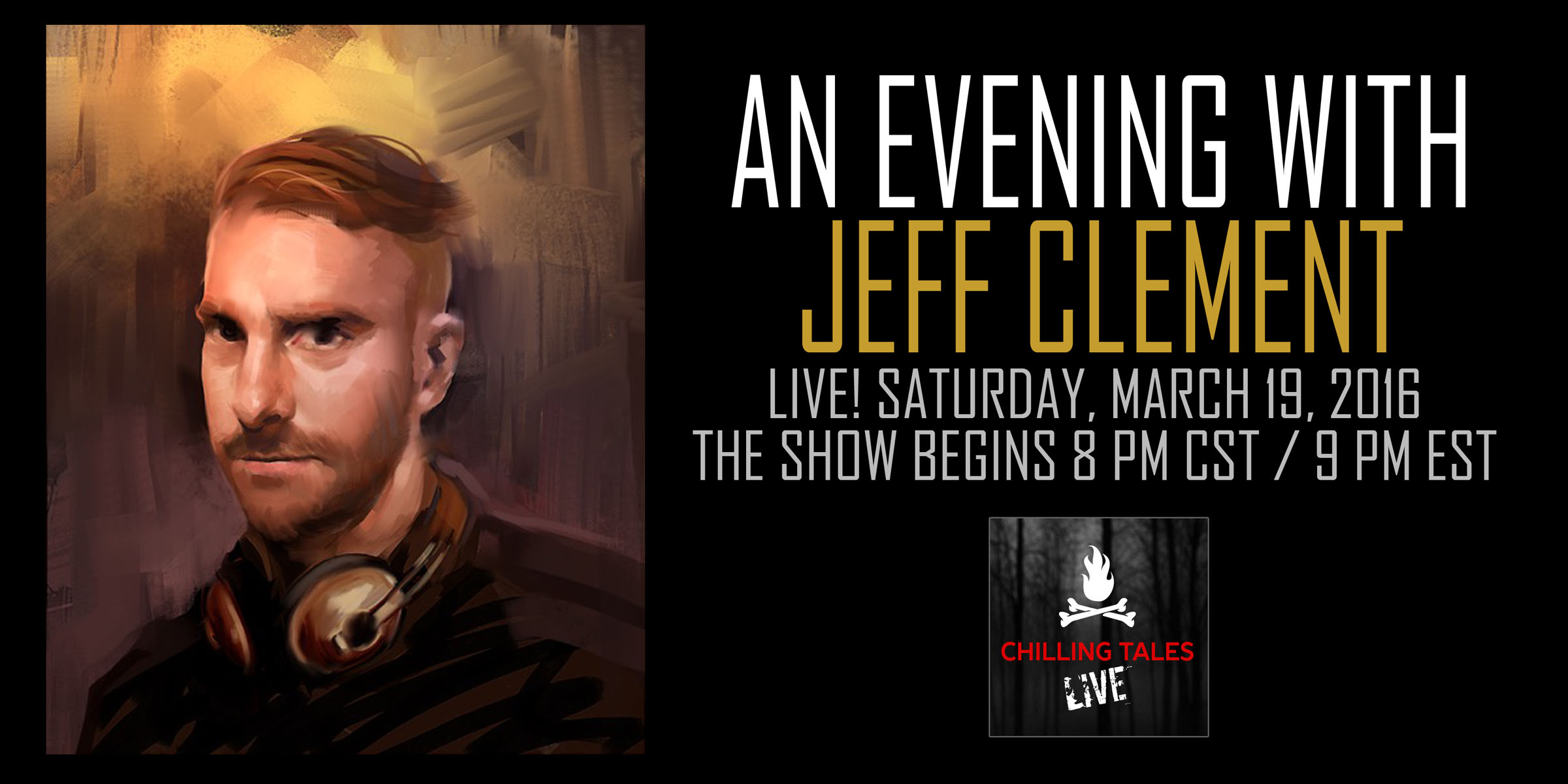 19 Mar

Reminder: "An Evening with Jeff Clement" Patrons Only Live Event Tonight!

Don't miss our March 2016 exclusive Patrons-only live event, "An Evening with Jeff Clement," featuring the one and only Jeff Clement, having fun, telling tales and making friends. This is your opportunity to get up close and personal with Clement, ask him questions directly, and see what's in store in the future!

Not a Patron yet? Sign up today to get access to this event, as well as our entire HD audio and film archive!
Click here to become a Patron today!

Live YouTube event page!


Set your calendars and join us Saturday, March 19, at 8 PM CST / 9 PM EST, for an event you'll never forget!

Saturday, February 20th "An Evening with Jeff Clement" Patrons Only Livestream Event
Event begins: 8 PM CST / 9 PM EST

Be there or be square! Join us at the below URL!

BOOKMARK IT NOW!


★ ★ ABOUT PERFORMER JEFF CLEMENT ★ ★

Jeff Clement is an executive producer, composer, and narrator for Chilling Tales for Dark Nights.

► Official Website | http://auralstimulation.net/
► YouTube | http://www.youtube.com/user/AuralStimulations
► Facebook | http://www.facebook.com/AuralStimulations
► Twitter | http://www.twitter.com/auralstimulate
► Instagram | http://instagram.com/auralstimulations
► Tumblr | http://auralstimulations.tumblr.com/
► SoundCloud | http://soundcloud.com/auralstimulation

Not familiar with Jeff Clement?
Check out his narration playlist here! 
Or check out his production playlist here!

DATE / TIME
Start time of event: 8:00 PM CST

See you there!